MOBILE GAMES - RIGHT NOW!
We've now got a great list of the BEST MOBILE PHONE GAMES AROUND! Not just the same old games everyone else has, some of the greatest and latest titles around! CHECK EM ALL OUT on one easy page, and simply send your text and PLAY THE GAMES RIGHT NOW!
Of course we've also got DOWNLOAD GAMES as well as the free ones you can play in your browser. CHECK EM OUT USING THESE LINKS BELOW!
And don't forget WORD YO! Have a go at the FREE DEMO of our very own :)Smilie produced word game. There are challenges for all levels, starting NICE AND EASY and getting TOUGH AS OLD BOOTS!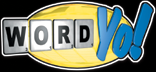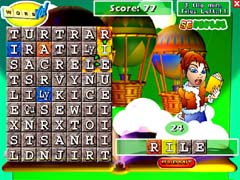 Keep checking with us for release dates (or join ClubSmilie and we'll mail you when they're ready) and be among the first to try out and order, we'll be offering discounts to early birds!

MORE new games coming soon - try out for free online or buy the PC versions!